Event Marketing

Posters created for each show featuring a unique logo, style and colour scheme. Primarily used in print for A3/A4 posters for advertising and then as merch at shows.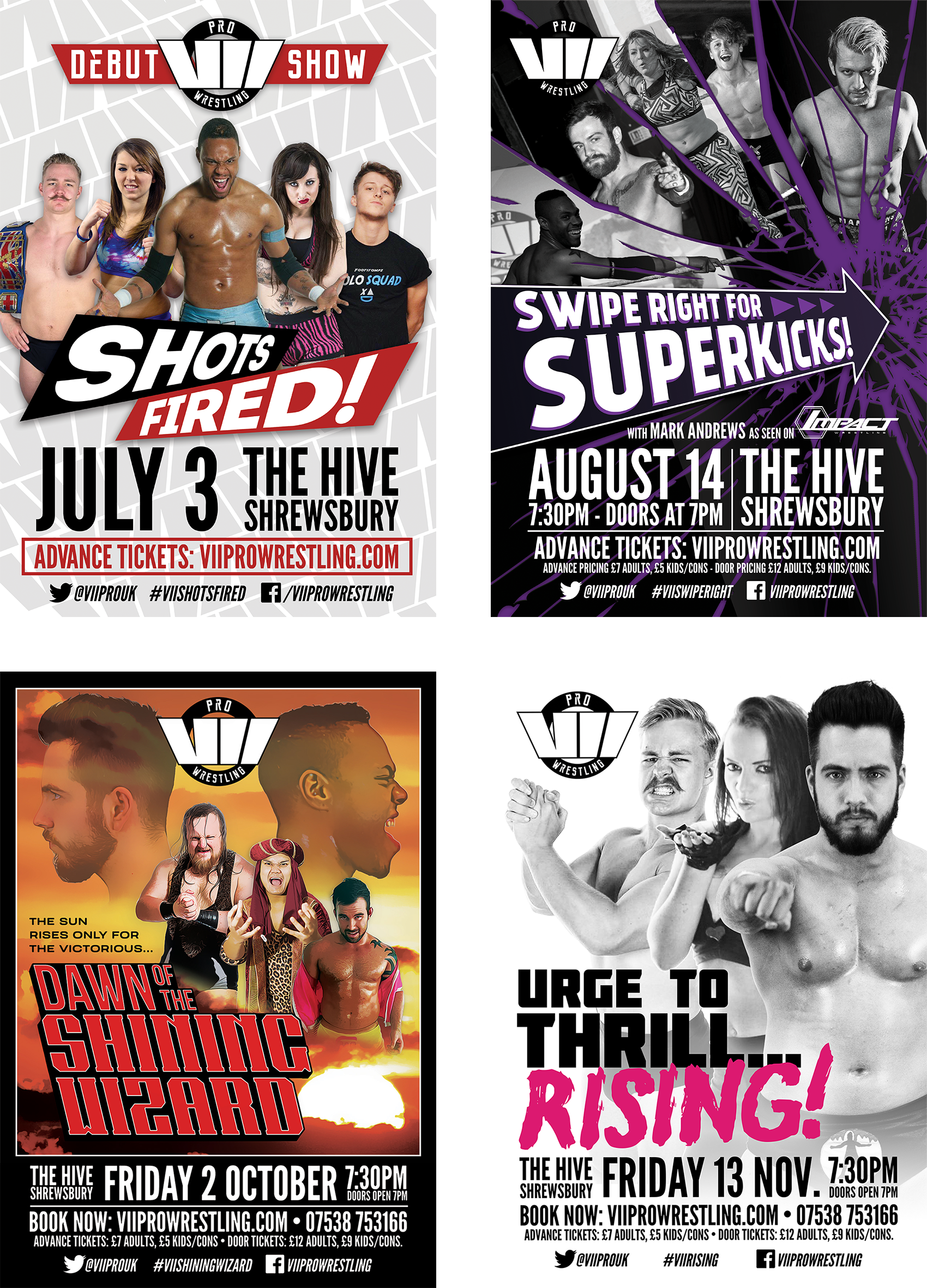 Social Media Marketing

Graphics for use as Facebook and Twitter cover/event photos and profile pictures, styled to match each new event's marketing.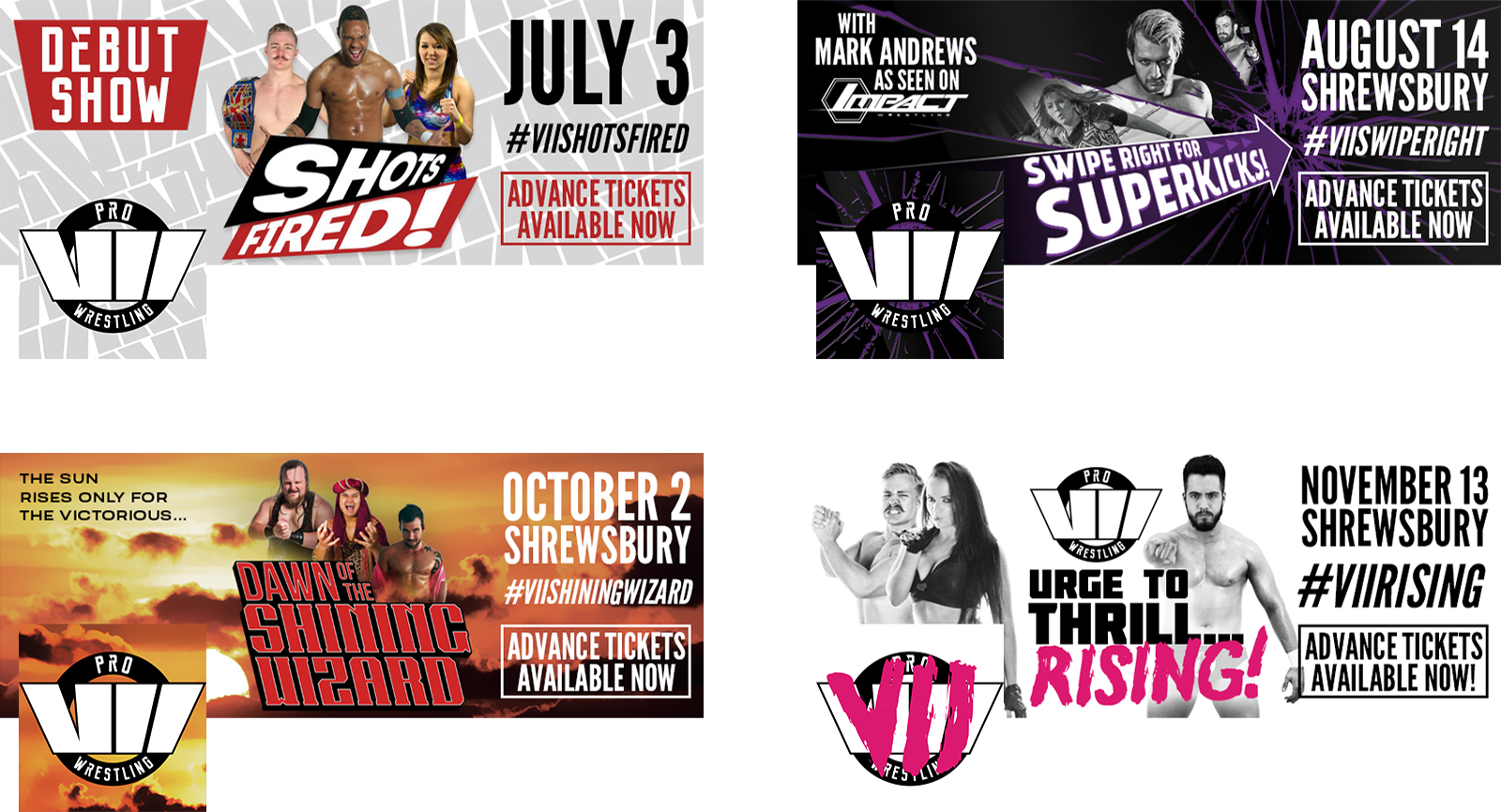 Match Announcement Graphics
A selection of the graphics created both for us on-screen at the events and also for announcing matches via social media channels.