For the second VII Pro event of 2016, the marketing revolves around the main event, a match between the two belt-holding champions of VII. Red and Blue were used to make clear who's good and bad (or "face" and "heel" in wrestling terms, of course), with a grey used for the ring and title to denote the undecided neutral ground.
Print Marketing
As with the previous event, two versions of the poster were requested: one with the full VII logo (right), for existing VII channels and for sale as merch, and a version that emphasises the word "wrestling" (left) to catch people's attention in areas where the VII brand is not well known.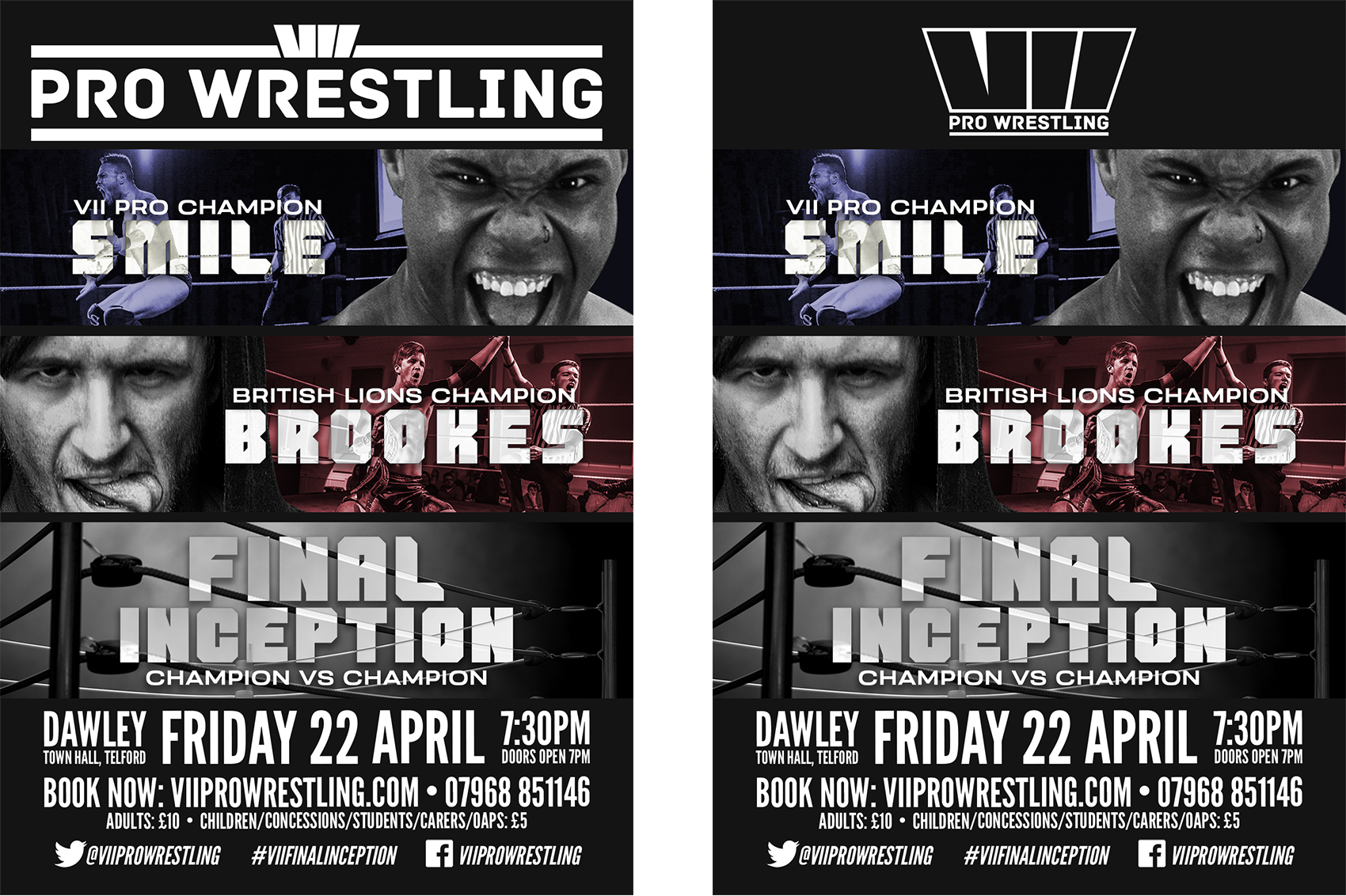 Social Media Marketing
Below are the social media graphics designed to match the presentation style of this new event. Featured are Facebook/Twitter profile picture and cover/event photos, along with a placeholder cover photo banner for use before final art had been created. Match announcement graphics for use on-screen at events and on social media, including a multi-stage reveal for the "7th Heaven Ladder Match" entrants, will be added soon.