Promotional materials created for VII Pro Wrestling's debut Telford event, A New Genesis. The background and globe are created from royalty-free NASA photography, while wrestler photos were obtained from the wrestlers themselves. The event logo itself was created by me, with inspiration from sci-fi anime.
On the left is an alternate version of the poster designed to clearly emphasise the word "wrestling" while still keeping the "VII" emblem in the branding, for use in areas where the VII brand is less known.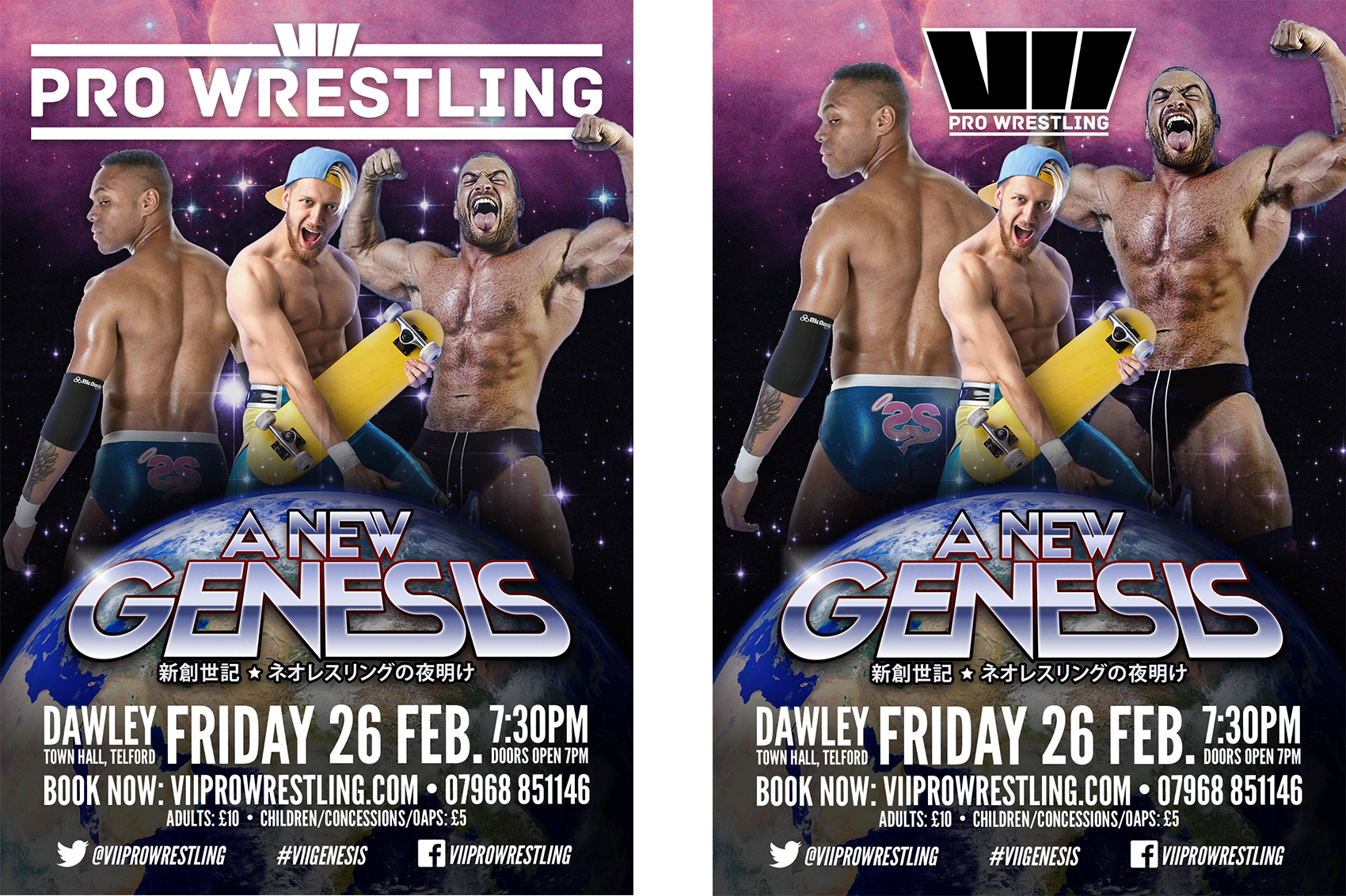 Below are the social media graphics created for Twitter and Facebook to match the styling of the event, along with some promotional graphics cross-promoting a VII Underground event (not my work) and some match announcement graphics for use at the event and on social media.